Here are a few Screenshots that I remembered to take after my initial joy of starting the game.
I know every one has done this, and every one probably took loads of Screenshots of their first Dragon kill, but I am going to put this here anyway.
Standing in the middle of this span I shot a deer.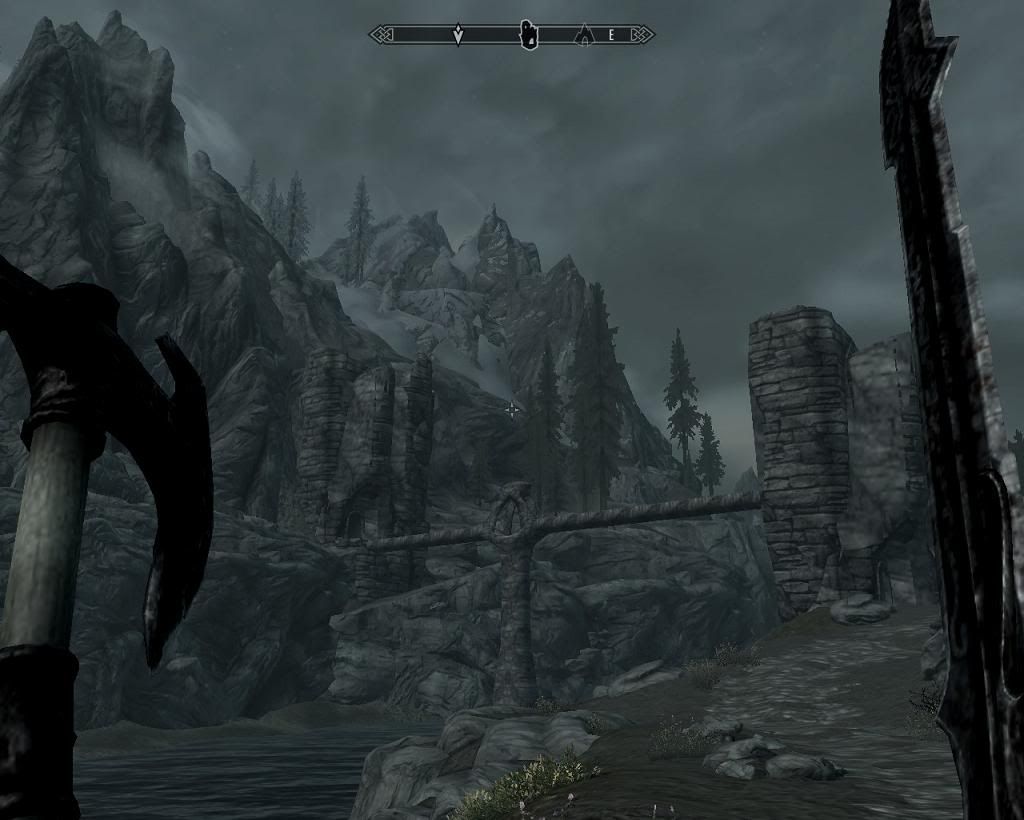 Then I watched as the deer ran over this cliff.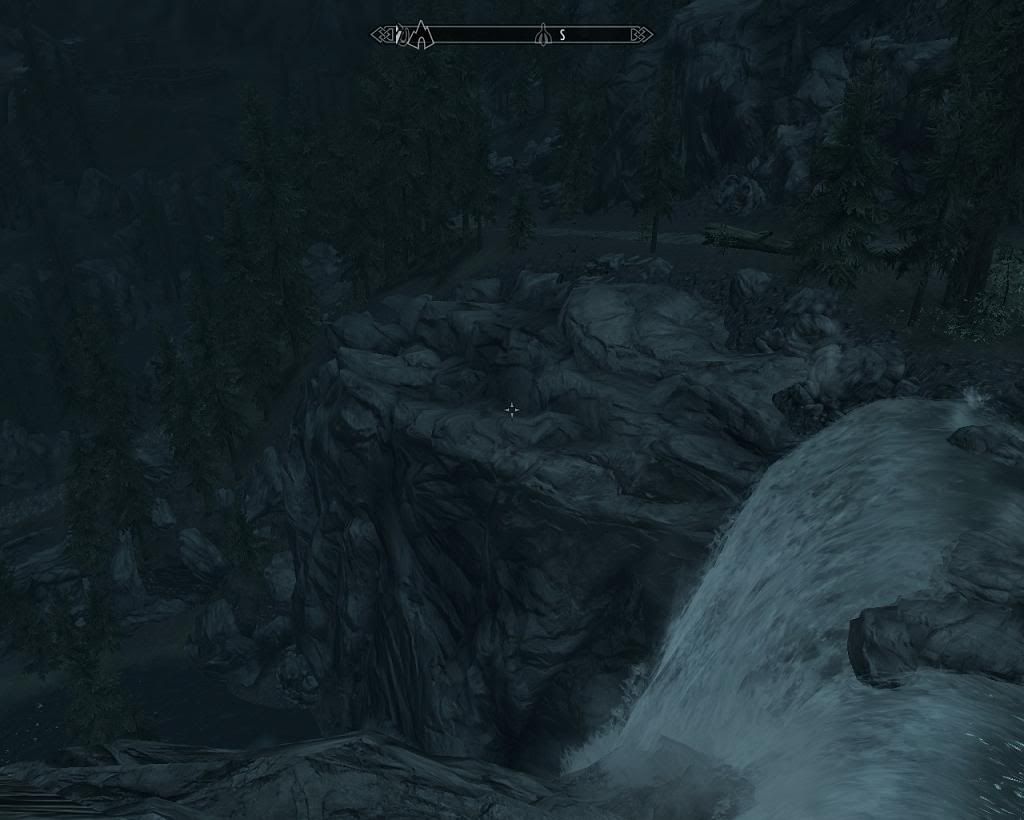 Here I just wanted to share this shot of Masser behind some clouds, and a very colorful Aurora.
That is all for now. More to come when I cam remember to take more.