Version 1.41
Description
A store in Pelagiad that buys and sells armour and weapons. On show are many items of custom content. Weapon stats have a particular balance and formula that will enhance combat. Various patrons of the store offer special items for sale and general conversation. Detailed environment. Subtle placement with no landscape alterations.
Version 1.41
- Weapon statistics. Revised and balanced on all weapons sold.
- Decor revised.
- Explore the new items for sale. Many are curiosities and some are for practical use. Equip the enchanted items as you would a ring or an amulet.
- New armour. A new sets of armour is available for puchase along with a large variety of steel shields.
- New weapons. Taking the tally to 50 weapons to buy and try. All custom. No vanilla models used.
- Each NPC will have something different to say on greeting them.
- Only two cells. The interior and the exterior is nestled behind the Halfway Tavern.
- Cleaned with Enchanted Editor
- Packaged with TESFILES
Key Notes
- All custom weapons, items, armour.
- No vanilla content altered.
Credits
See Credits Folder for README files. All original readme files and contact details are included in this package. Many thanks to all artists. Be sure to reference the credits folder for terms of usage. Many of the resources showcased are a portion of original source material so there is still much left to discover. Anyone not credited can notify me so I can correct this.
Enjoy!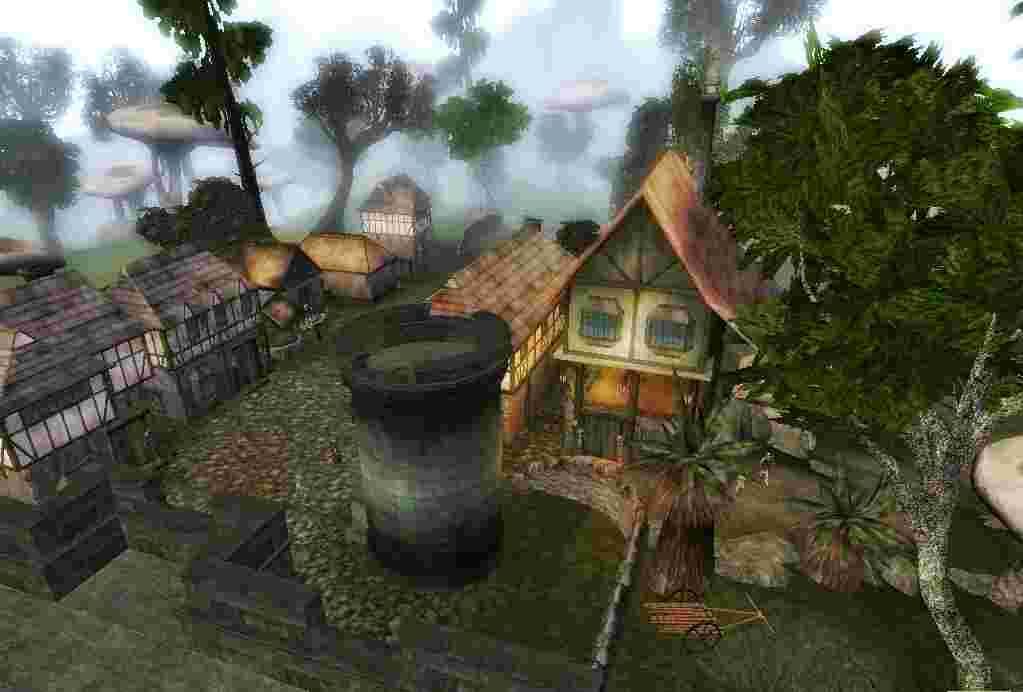 Click on the picture for more information and download screen.
Change Log Version 1.41
- New items, weapons, armour on show.
- Enhanced Dialog.
- Rebalanced weapon statistics to formula.
- Altered Decor from previous version. Lights, furniture etc.
- Adjusted ID setup for better cohesion.
- Removed flies sound effect from outside toilet.