Today is the day the geeks of the world stand unified and publicly announce "We are geeks, we are proud, and we are level 53 wizards!"
From the
Wikipedia article about the origins of the day:
The date was chosen as to commemorate the release of the first Star Wars film, A New Hope on 25 May 1977 (see Star Wars Day), but shares the same date as two other similar fan "holidays": Towel Day, for fans of The Hitchhiker's Guide to the Galaxy trilogy by Douglas Adams, and the Glorious 25th of May for fans of Terry Pratchett's Discworld.
One of my favorite quotes, from actor Simon Pegg:
Being a geek is all about being honest about what you enjoy and not being afraid to demonstrate that affection. It means never having to play it cool about how much you like something. It's basically a license to proudly emote on a somewhat childish level rather than behave like a supposed adult. Being a geek is extremely liberating.
I am curious as to who your "geek hero" might be.  Is there any one person who stands out above all of the rest?
For me it would have to be
Dennis Ritchie.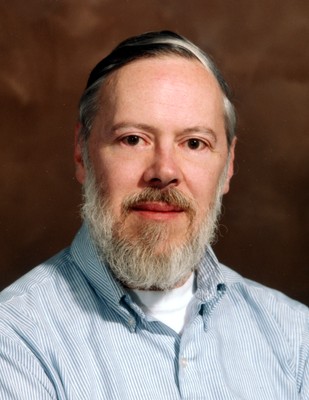 Without Mr. Ritchie, there would be no Microsoft, no Apple...no personal computers or smart phones or anything of the things that have made our "connected" society possible.  Steve Jobs and Bill Gates would be
nothing
without his contributions to the computing world.  Dennis Ritchie essentially wrote the C programming language, which is what DOS was built upon and what 95% of all programming languages are based upon.  He also pioneered Unix, which is what Linux and OSx are built on.  So every time you turn on an electronic device that does more than toast some bread today, thank my favorite geek,
Dennis "I Died Two Weeks After Steve Jobs But Didn't Get A Discovery Channel Special" Ritchie!