I have had a WIP thread on PES for a long time but I might as well have one here as well  
This past weekend  I figured out a new technique for up-sampling textures & I'm finally getting the look I want from several texture sets.
I have redone the Imperial textures prob 50 times .... finally getting there.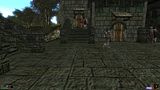 The ground texture is finished! .... the other textures in the shot are close but not there yet.
Ground closeup
Here is the new technique applied to the Hlaalu textures.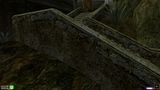 Update 10-11-09
House textures ...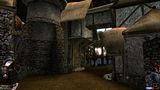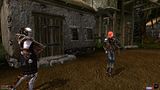 Update 10-17-09