Title: Kagz Bread resource
Version: V1
Author: Kagz
Download:
Readme:
....................... Kagz Bread Resource ........................

This is a resource only, it places nothing ingame.

The resource only contains the meshes and textures,

there is no ESP.

You can set the meshes as whatever you like.

This resource gives you three different variations,

of retextured stock game bread mesh.

I took the stock bread mesh into Max and retexed it,

then worked the UV mapping,to fit the new textures.

Any of the three meshes can be used to replace the game mesh,

as a straight mesh replacer,if so required.

All i did was rework the mesh, didnt resize it or move its position at all.

I also made three new bread loaf meshes,

that are round instead of long and thin,like the game mesh.

Thats it, a simple bread resource,part of which can be used as a replacer,

for the stock game mesh.

You are welcome to use these meshes and tex in your mods.

Just give me credit for the work done.

The resource is 462 kb unzipped.

You can contact me at

ravenfife@lycos.com

,

or at Wolflore forums.
Some CS shots of the stock game mesh retextured:
Compared to the stock game bread mesh: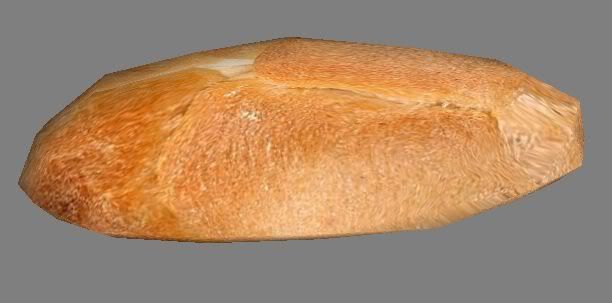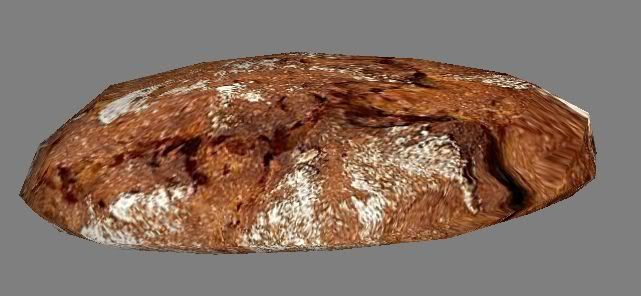 Shots of the new round bread mesh and comparison with the smuggler for size: