Title: Kagz Meat Resource
Version: V1
Author: Kagz
Download:
Readme:
..............Kagz Meat Resource ............

This is a modders resource only, it places nothing ingame.

In fact there is no ESP, the resource only contains the meshes and tex.

You can set the meshes as anything you like.

This resource contains a Pig on a spit,

two meat dishes on plates,

also four different types of meat.

If you feel any of the meshes are too bright,

then simply open with NifSkope and adjust the spec/ambient,

to your preferred level.

I have made the textures big, as i usually do,

to get as much detail as possible.

Some are 1024, though you can cut down the size easily,

if you want to do so.

You are welcome to use these meshes and tex in your mods,

just give me a mention in the read me/release thread.

Please mention Cait, for the Pig also.

The resource is 1.55 Meg unzipped.

You can contact me at

ravenfife@lycos.com

or at Wolflore Forums.
CS Screens:
This is what you get for the Pig on a Spit.
I am not very good at texing, so i leave it up to others,
to make the pig looked cooked/charred if desired.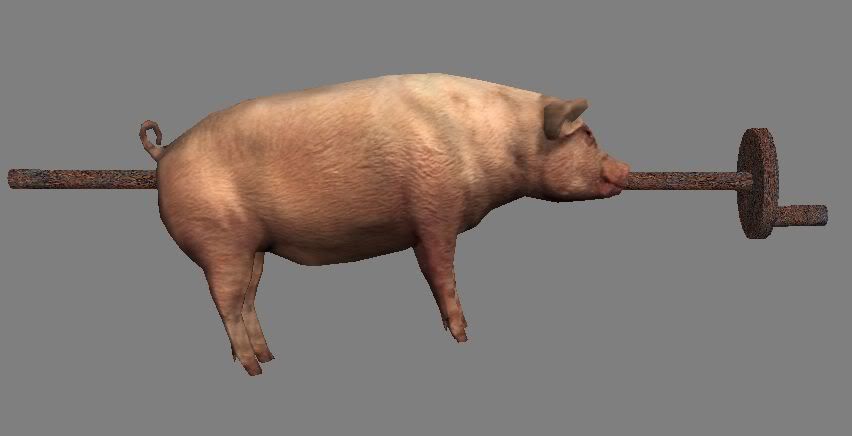 This is it set up: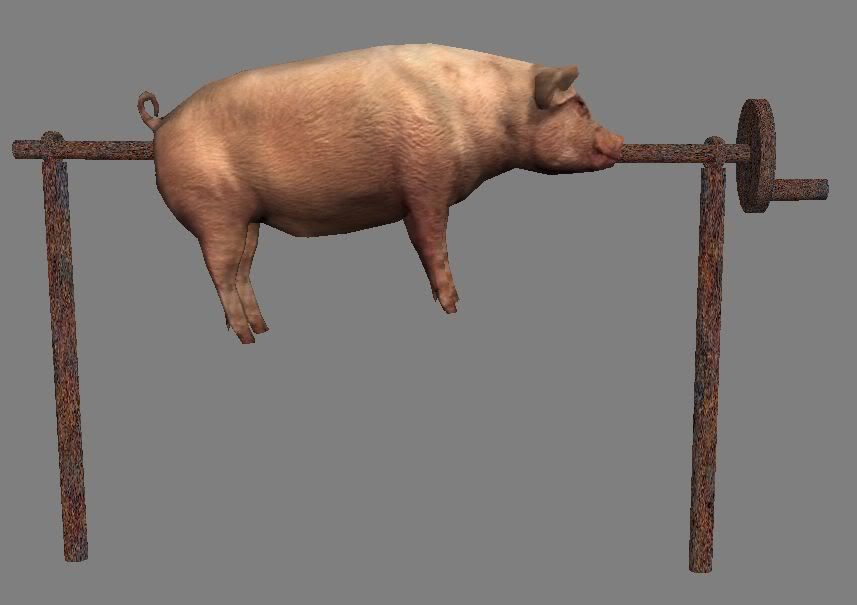 An example of how you can use it: