For those who have missed getting their fantasy fix on a weekly basis on the small screen (ala Hercules, Xena minus the camp and humour), that wait is over.  This weekend The Legend of the Seeker premieres(state-side AFAIK ATM ) .  This series is based on the highly acclaimed Sword of Truth series by Terry Goodkind. The series follows the epic journey of a young woods guide named Richard Cypher (played by Craig Horner) and a mysterious woman named Kahlan Amnell (played by Bridget Regan) to stop a vengeful wizard from unleashing an ancient and terrifying power (thus based on the first book of the series, Wizard's First Rule).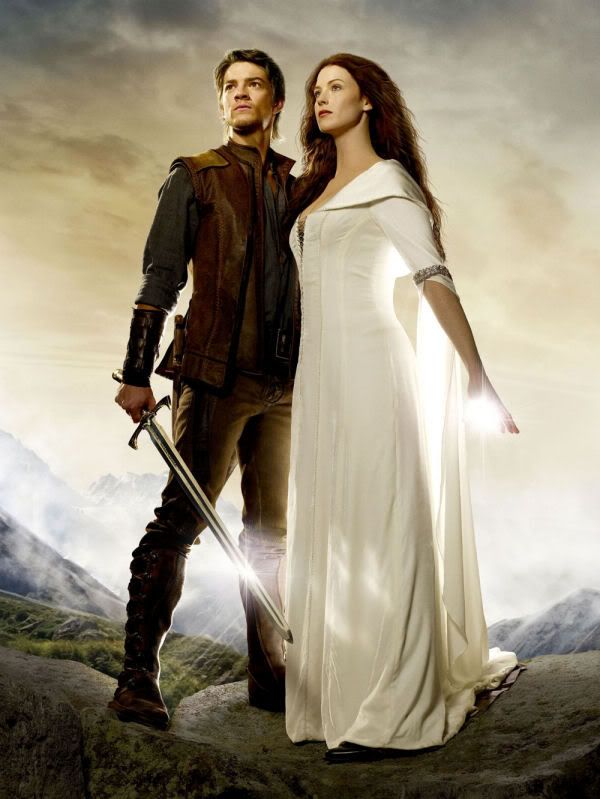 http://www.legendoftheseeker.com/
I have been waiting for this for a while, and am excited to pass on the information to any who were not aware.  One need not be a fan of the books to begin enjoying this epic series.  So check it out if you are a fan of high fantasy, action, and adventure
.
Take Care, All