As the title says, show your tats! Also, their backstory might be interesting too. If you don't have any, show any concept, artwork, something you'd like to wear on your skin...
Here are my tattoos:
Left arm (original concept after Sad Wings of Destiny, redrawn and inked in by Sarkozy Zsolt from
Dark Art Tattoo
in Budapest, HU, one of the best European artists - no, I don't have 3 left arms and yes, the photo was taken when the tattoo was fresh)
On the right arm I have, of course, the Painkiller tattoo, although it was originally done some 15 years ago, then re-worked countless times... Alas, I don't have any good photo of that, so I will post one which is probably closest to what I wanted to show (and in a good context too, although I didn't have the right arm new tattoo yet), taken in Vienna some 4 years ago...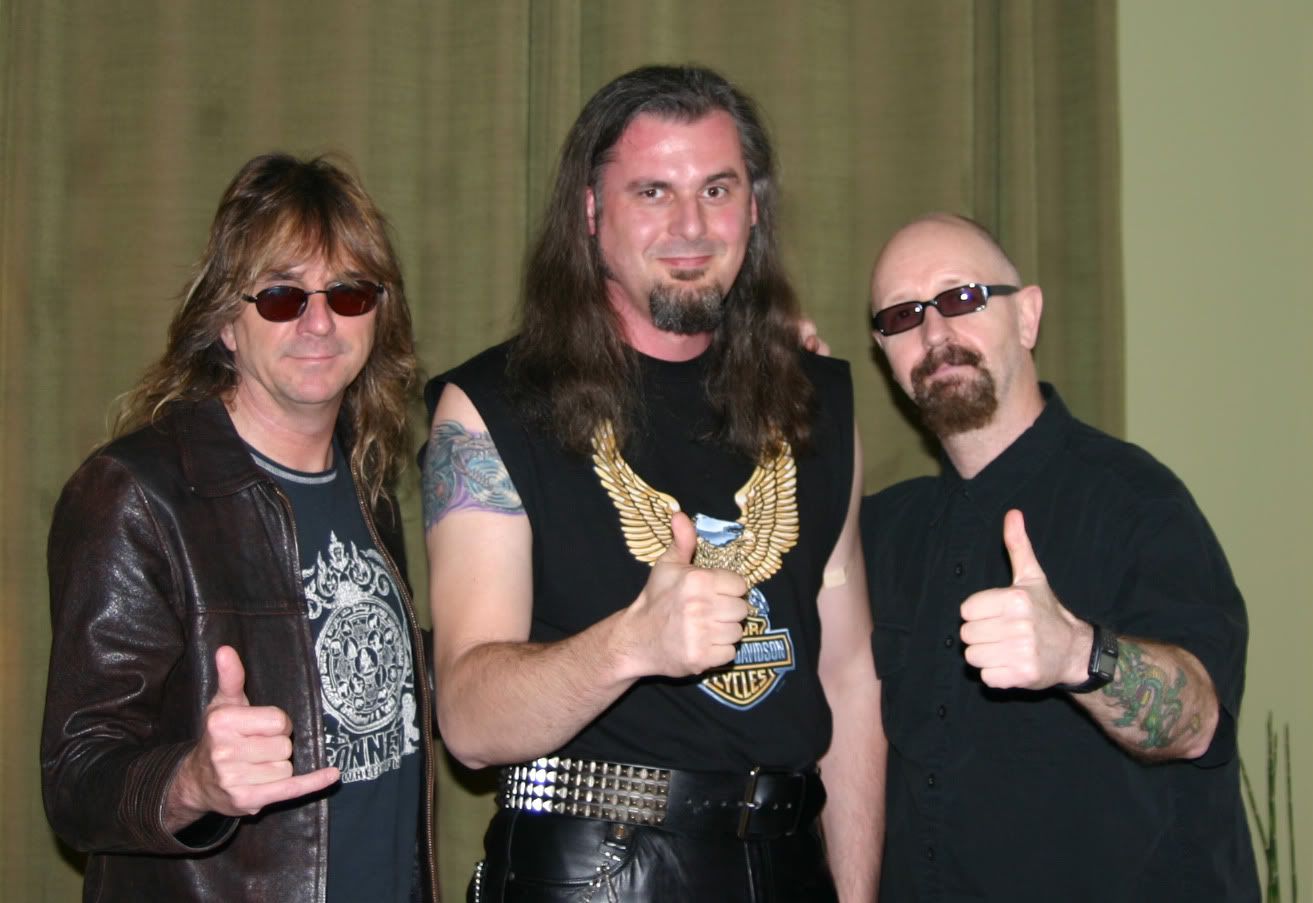 Yeah, I know, I wear an idiotic smirk on my face, but it was a moment I've been waiting for about 20 years...
Future plans: I want to complete my right arm tat with some background/framing, including one of the Death Dealer poses (likely the one in my avatar). It's only a matter of current finances, not choice...
Cheers,
PKR.